Product Description
The Ozzy Boards rectangular tube fixture, known as the TubeMagic is designed to allow teams to quickly and accurately machine standard FRC extrusions on their CNC Routers. With a working area of 35"( or 890mm) it is able to securely clamp even the longest WCD drivetrain tubes.
Featuring strong aluminium construction and easy to use toggle clamps the TubeMagic is the ultimate tube fixturing solution.
Version 2 has been redesigned to be easier to mount onto common CNC routers. It features an array of slots and bolt holes for attaching to t-slot. The base is now machined from a single piece of aluminium.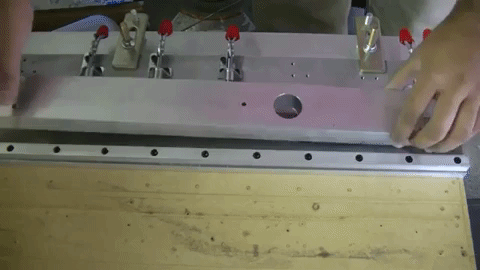 Product Videos
TubeMagic Setup and Use
06:17

Product Videos
Find Similar Products by Category